Bequia one of the Grenadines, is a jewel of an island, sitting next to Mustique the playground of the rich, but she doesn't look on jealously. This is a real place, completely un-manicured like its neighbour, with lovely friendly people.  Some visitors come by boat fall in love with the place and never leave.  That is why I am here to visit friends who did just that. Mikey & Nicola arrived bought a patch of land on top of a hill with terrific views, and set about building a house unlike any other.  Several years later progress hasn't been swift and there isn't a house (well not a complete house) but there will be … eventually …… when Island time allows. It will also have its own recording studio and stage.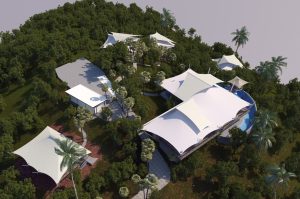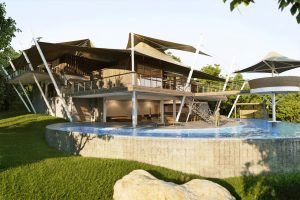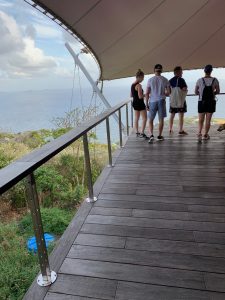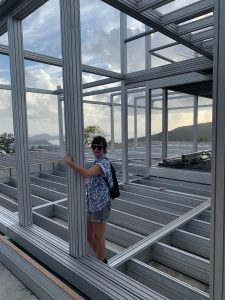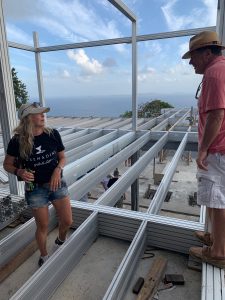 It will eventually look like the two renders above, but in the meantime it is still a work in progress. The house made in the Phillipines, shipped to the Caribbean and the Architect on yet another continent. A logistical nightmare, but the perseverence is beginning to pay off.  I am here for a party, Mikey's 60th birthday. We are a bunch of his friends from the UK, USA and Australia. The party will be held at one of the best beach bars in the Caribbean, Jack's Bar. There isn't a Jack and having visited over several years I don't think there ever has been, but there is always a warm welcome. The bar sits on Princess Margaret beach, (so called because HRH visited one day). The beach is found either by dinghy if you have come by boat, taxi or a short walk along the Belmont Walkway from the main town Port Elizabeth. So main it has two streets, front and back.   This beach is a good place to spend the day, beds can be rented from the lovely Fay who also provides refreshments, and if you are a sole visitor she will look after your belongings while you have a swim. In the meantime we have a week of activities with the party midweek.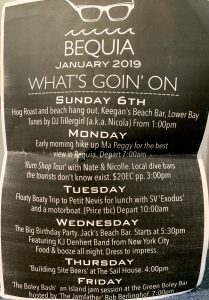 A boat trip to Petit Nevis on the Tuesday was a trip of 2 halves, a motorboat and a sailing boat.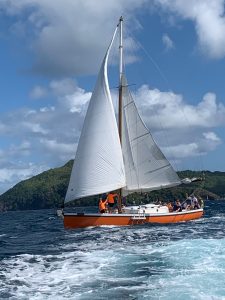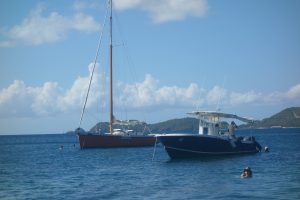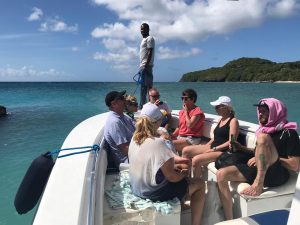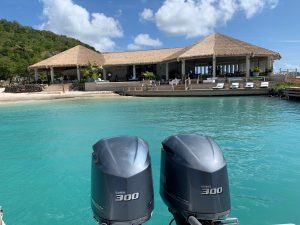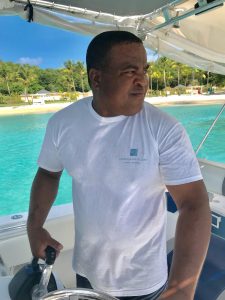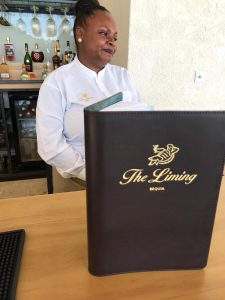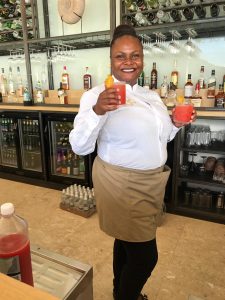 Motor boat both ways for me and Dwight our captain had the great idea of stopping at The Liming, the newest hotel on Bequia for drinks. The lovely Sharo creating rather fabulous rum punches. We discover only one room is occupied .. not too surprising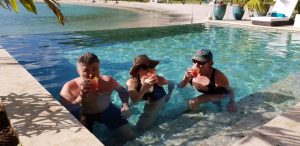 as the rates start from nearly one thousand US per night. The smallest pool a 5* hotel  can conjure up, perhaps. 
Petit Nevis is one of the uninhabited Grenadines and so we don't stay long before returning via the Liming and as the sun goes down our boat turns into a nightclub and is soon jumping with music and dancing as we return to Port Elizabeth.
One evening we also had a Rum Shop tour,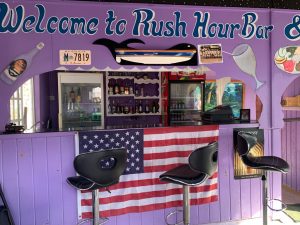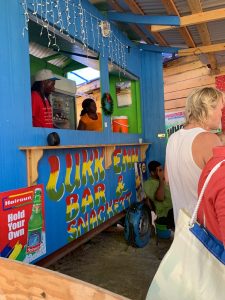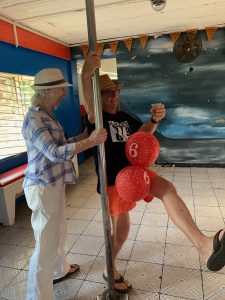 Mikey not getting to grips with the pole…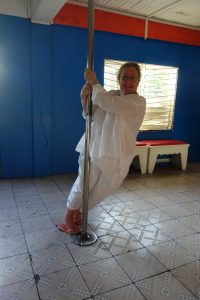 I'm not faring any better, respect to anyone who can do this.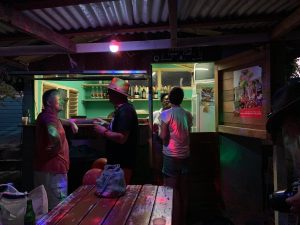 Licensing laws are non existence and these small bars are just set up at the back of peoples houses.

Jacks bar decked out with marquees and every police officer on the island was in attendance to make sure all went well and prevent any gatecrashing.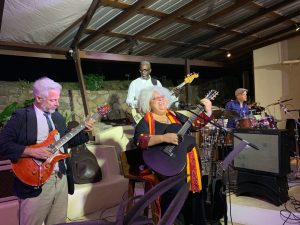 The party was not a quiet affair, K J Denhert flew in with her band from New York.
Bequia is also embracing the recycling effort with re-usable bamboo straws instead of plastic!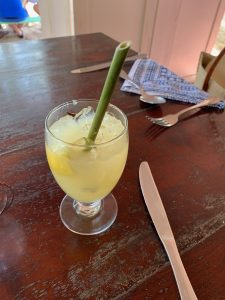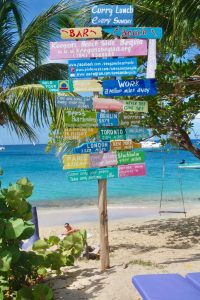 Sorry to leave this lovely island. Will be back for more soon.